News AFN
NEW: Governance Arrangements for the Adaptation Fund Civil Society Network
Final document launched after consultation process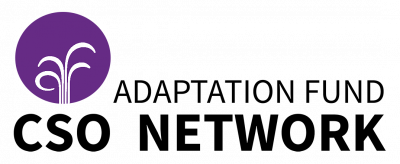 The Adaptation Fund Civil Society Network (AF CSO Network), formerly the AF NGO Network, began its work in 2010. It served as an informal coalition of several civil society organisations (CSO), engaging in discussions and debate on Adaptation Fund policies and closely following Adaptation Fund projects' planning and implementation. This previously quite informal initiative of a few Southern CSOs gradually became institutionalised, resulting in formulation of the AF CSO Network's governance structure as outlined in this document (pls. check download section on this site).  
For several years, a small core group of CSOs mainly from the Global South, promoting the institutionalisation of the Network and trying to engage further CSOs in this process, has led the Network. This group has actively worked to develop the present governance arrangements for the AF CSO Network. A broader group of CSOs active in adaptation finance, and other key stakeholders, have been consulted in this process and their input and feedback has been incorporated into this final version of the Network's governance arrangements. The aim of this consultative process and the present governance arrangements was to ensure that the AF CSO Network remains a legitimate, transparent, representative, and participative platform for coordinating and facilitating CSO engagement in the Adaptation Fund.
We would like to thank all stakeholders who dedicated the time and effort to provide us with valuable feedback on the first draft of the governance arrangements during the consultation process. We hope that all their valuable inputs and suggestions are well reflected in this final version of the document.